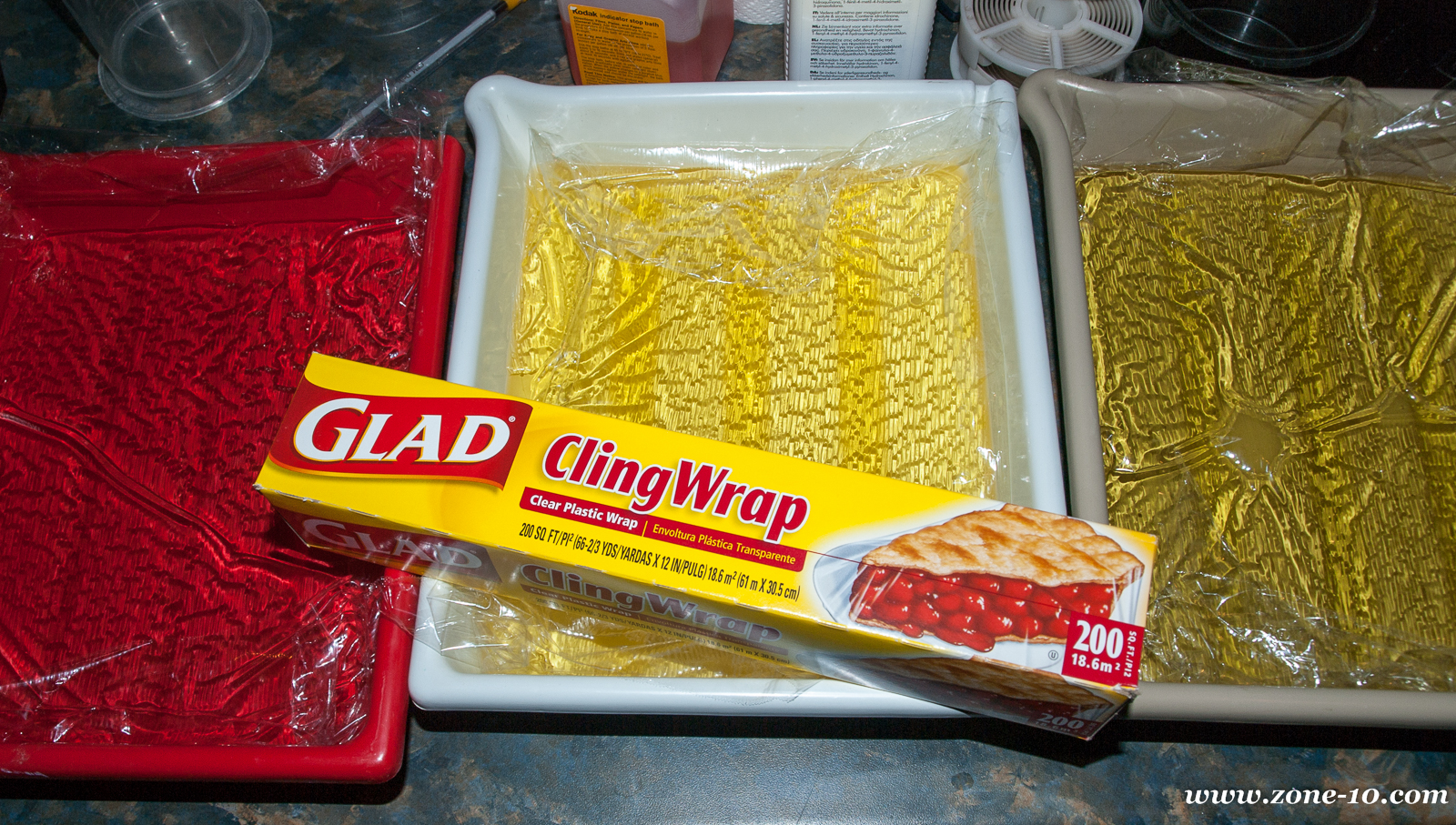 One challenge we darkroom rats have is shutting the safelights off and shutting the door to the darkroom without spending 15 minutes in cleanup mode. Cleanup mode always involves putting chemistry back in the bottles and washing trays. Unfortunately, this means that every darkroom session begins with 15 minutes of setup and ends with 15 minutes of cleanup. When you will return to the darkroom within two days an alternative is to leave the trays setup but covered.
The solution is to cover the chemicals with "Saran Wrap" or equivalent static-cling food wrapping plastic. Just place a strip of the plastic over the tray and press it down to the surface of the chemistry. Push the bubbles off to the side to eliminate as much air contact with the chemistry as possible. You don't have to get too extreme about it, but reducing air contact will help preserve the chemistry longer.
When beginning the next darkroom session carefully remove the plastic and dispose of it. Be aware that any chemistry that has gotten on top of the plastic will have oxidized and needs to be kept from mixing back into the chemical tray.